Tutorials
This tutorial and the images used therein are part of JellowCat.net and intellectual property of Anie of JellowCat Productions. Please ask for permission if you would like to use or redistribute it in another place. Please do not steal.
Glowing letters
This tutorial is for PSP7.
Create a new image in PSP. Use a white Background. Write your text with the text tool. Make sure to use bold fonts and a big enough font size. Don't worry about the font colour for now, but it's best to use black or a dark colour. I used a semi-dark green first and I also disabled the stroke colour and only use the fill.



Go to Layers > Merge > Merge All (Flatten).
In PSP go to Effects > Blur > Average and set it to either 3 or 5 depending on how bold your letters are and the degree of glowing you want to achieve. I'm using 5 in this example.



Now go to Colors > Adjust > Hue/Saturation/Lightness and select "Colorize". Leave Lightness set to 0, set Saturation to 100 and Hue to somewhere between 31 and 38. I'm going for 34 here.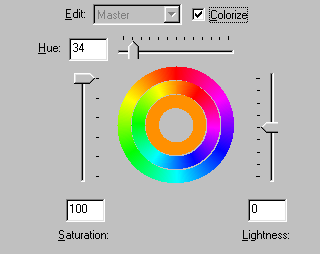 Now go to Effects > Noise > Edge preserving smooth and set it to 30. Repeat this step until the result looks satisfactory. (A quick way to repeat commands is to press Ctrl+Y.) I used this tool four times in my example.



As you can see the dark inside the letters vanished in the process. If you feel that the base of the letters is too bright or too slim or too difficult to see you can go back to step 1 and lower the amount of blurring or go way back and pick a bolder font.
Here I used a dark green base with a bigger font, set the average blur to 5, hue/saturation/lightness as above, and used edge preserving smooth set to 30 seven times.



On the other hand you may want the dark inside to disappear.
Another nice result you get when you skip the colourizing like I did in this example: I used a dark green on white background, set the average blur to 3 and used the edge preserving smooth six times set to 30.



And here's also the first image I created with this method.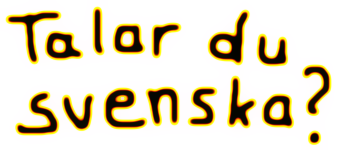 I created the writing with MS Paint. I used the brush tool to write the text by hand. It is best to use black on white. Saved as .bmp-file then opened in PSP7.
You may as well use the paint brush tool of PSP7.
Now, I wish you good luck trying it all out and have fun experimenting!
Anie
part of JellowCat.net - ©2005 Anie for JellowCat Productions